Vocal coaching// Songwriting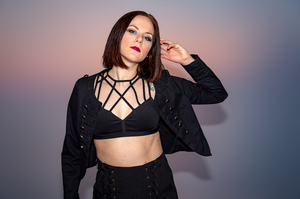 VOCAL COACHING:
I do vocal sessions both live- or over Skype/zoom. 
The sessions lasts for 45 minutes where we work on developing how to perform one or several chosen songs with better technique, confidence, and passion. 
Songwriting:
Do you want some feedback on your own songs?
I've been writing for over 10 years with a specialty in pop and pop/rock. Together we work on how to lift your song focusing on lyrics and melody so your song can reach its potential.  
About me
I started out playing guitar and writing songs at the age of 14. Not long after I formed a rock band, Acelsia, which played gigs around in Norway for about 7 years before the band went their separate ways.
Since 2015, I've focused on the pop genre and writing for my own and for other projects both in Norwegian and English.  
With two Norwegian albums and several co-writes my goal is to help you with your projects weather it's singing, writing or both!